to download THE Latest Living the good life booklet, please click here.
To download the First Living the Good Life booklet,

please click here.
THE PRACTICE OF BIBLE STUDY
It's surprising that in a world with more and more information available to us, we often find it difficult to stop and slow down and read the Bible in a deeper way. We are ready to study for exams or to read up on something that intrigues us. Some of us will happily watch hours of news, or documentaries or dramas. Why do we often find it harder to go deeper into the Bible.
At the coronation ceremony, amidst all of the drama and symbolism, the splendour and the tradition, the Queen was presented with a Bible with these words: "we present you with this Book, the most valuable thing that this world affords."
Really? Is it really more valuable than everything else on display on that day? That will depend on what we think is inside the Bible.
When we open the pages of the Bible, we are reading words written by men and women over a period of more than 1500 years. We are also reading words inspired by the loving creator of our world who wants us to return to Him and live our lives to the full. Amidst all the different authors and styles of writing, there is one theme that brings it all together. God is rescuing and restoring broken people and a broken world in Jesus Christ.
Because God has inspired the Bible, we can trust that it is His word to us. When we discover this, we can say with confidence along with the Psalmist that the Bible is 'more precious than gold' and 'sweeter than honey'. That's why it is worth taking time to study.
THE PRACTICE OF PRAYER
It's surprising how many people pray. A recent ComRes survey suggests that over half of the UK population prays. In an increasingly sceptical age, when fewer people are attending church, it's fascinating that so many people still reach out to God for help. Some pray regularly, others pray in emergencies. Some focus their prayers on global issues, others pray for their own concerns and challenges.
If we are honest, most of us find prayer a challenge. There are so many questions that we ask: Are we praying enough? Are we praying in the right way? Is God there? Will my prayers make a difference? Sometimes these questions stop us praying, taking away one of the great blessings of being a follower of Jesus.
Prayer is a spiritual practice which is right at the centre of living the good life. When we pray, we begin to discover more of God's ability to bring change in our own lives and in our world. We often make prayer complicated, but Jesus teaches us to see prayer like a child full of trust, coming to a father who is ready to help.
In Luke 18, Jesus told a parable to show his followers that they should always pray and not give up. He knew we would find it difficult and that we would need encouragement to pray. So let's step into this practice. Let's make space to talk to God, knowing that he is ready to listen to us. We don't have to be an expert, we just have to get started.
THE PRACTICE OF CELEBRATION
A good party is good for the soul. It's good to be with friends, to have something to celebrate and to have fun together. It lifts us out of despair and gloom and gives us a sense of joy and gladness.
Followers of Jesus are not always seen as the first people to throw a party and celebrate and that is strange when you stop to think about it. The Old Testament is full of examples of celebrations, both planned and spontaneous. Jesus seemed at home at weddings and parties. The Apostle Paul calls us to rejoice always.
The best celebration is rooted in the character and works of God. We see this in the goodness and mercy of our loving, and faithful God, in the ways that God works to meet our deepest need of forgiveness and to provide for our daily needs. All these are reasons to celebrate.
Our celebrations can also be evangelistic and prophetic. That is, they declare the truth about God to a world that hasn't yet found out how good God is. They overflow with the joy of knowing and being known by our heavenly Father. They look forward to the greatest celebration of all: the new heaven and earth.
So, this is an exciting spiritual practice to embark on. It's not a practice of abstaining from something, but one of engaging. It will be good for your soul – and hopefully for the souls of others too!
THE PRACTICE OF FASTING
The strange thing about fasting is that there isn't anywhere in the New Testament where the followers of Jesus are told that they must fast. So, this is a spiritual practice that you don't have to take up. What a relief! Or is it?
Although there is no direct command for us to fast, there are plenty of references to fasting throughout the Bible. In fact, there are so many that we would be wise to look more carefully before we put this practice to one side.
Dallas Willard explains that fasting "teaches us a lot about ourselves very quickly." It shows us how much our sense of well-being depends on physical and bodily pleasures. It shows us all our addictions and allows us to challenge the hold they have on us.
When we fast, we have the opportunity to turn the hunger or emptiness that we feel into a more wholehearted dependence on Jesus. Fasting can help us pray, it can help us to live a more disciplined life and it can help us understand something of the challenges that people with few resources face every day.
We live in a world that bombards us with opportunities to be well fed and satisfied with stuff. Fasting is a way of walking a different way. As John Piper puts it: "Ultimately we fast simply because we want God more than we want anything this world has to offer us."
Practicing Together: Fasting
We're inviting the church to practice the spiritual habit of fasting together through March on Wednesday 6th, 13th and 20th. There will be different things we're praying for each day, which you can find out about by signing up to Enews or following us on Instagram, Twitter or Facebook.
There are different ways to fast – missing a meal, staying off social media, giving up TV for the evening. Whatever you choose to fast from, use the time that is freed up to pray and thank God for providing all we need.
THE PRACTICE OF COMMUNITY
Whether we know it or not - and whether we like it or not! - the moment we become a Christian, we become a member of the Christian church. We might not have signed a membership card or made any practical commitment to other people, but straight away we become part of the worldwide family of God.
It's a deeply humbling and seriously exciting truth. And it's one that's worth thinking carefully about – which is why it's our first spiritual practice.
It's in community that we grow, as people encourage us and challenge us. It's in community that we serve, using the gifts God has given us and allowing others to bless us with the gifts God has given them. It's in community that we proclaim a powerful message to a world that desperately needs to see true community modelled.
Eugene Peterson puts the challenge directly to us: "So the question is not 'am I going to be part of a community of faith' but 'how am I going to live in this community of faith?'"
Let's prepare to step into the spiritual practice of community. Let's be ready to think about the ways that we can engage more deeply with the people that God has given us to bless and be blessed by. Let's be ready to pray that God will be glorified in the ways that we connect with the people around us.
FURTHER RESOURCES
Listen to John Mark Comer and Mark Sayers as they discuss the uniqueness of our contemporary age and share why distinctive lives are so necessary in today's world.
This podcast has very helpful 20-minute episodes that will inform and inspire.
A very helpful website with some useful resources to help you live a well lived life. From Bridgetown Church in Portland, these resources give an insightful background to the practices and realistic ways to adopt them into your life.

www.practicingtheway.org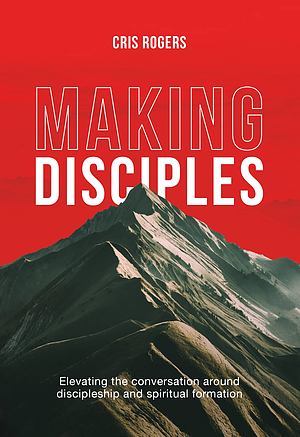 Making Disciples is an extensive set of resources for the follower of Jesus. With dozens of blogs, an online tool for discovering your 'discipleship shape' – are you a thinker, feeler or activist? – and accompanying books, Making Disciples is a great place to start your journey of living the good life.
www.wearemakingdisciples.com
God Hunting by Jo Swinney
Many at Christ Church will know Jo Swinney, the author of God Hunting. This book tells Jo's honest and personal story of engaging with the spiritual practices. God Hunting will give a wonderful insight into the difference these practices can make.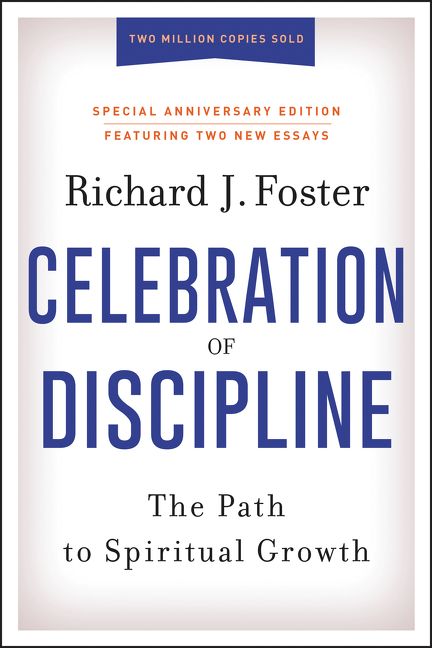 Celebration of Discipline by Richard Foster
Celebration of Discipline is a classic book on the spiritual practices. Each chapter explores the history and theology around a spiritual discipline, alongside offering ways you can step into practicing them yourself. It is a great resource for going deeper.
Habits of Grace by David Mathis
A helpfully written book on the various practices with a clear emphasis on grace and actually enjoying Jesus. Rather than the focus being on what I must do, the author helpfully centres on what God has done.
Available free from:
https://www.desiringgod.org/books/habits-of-grace